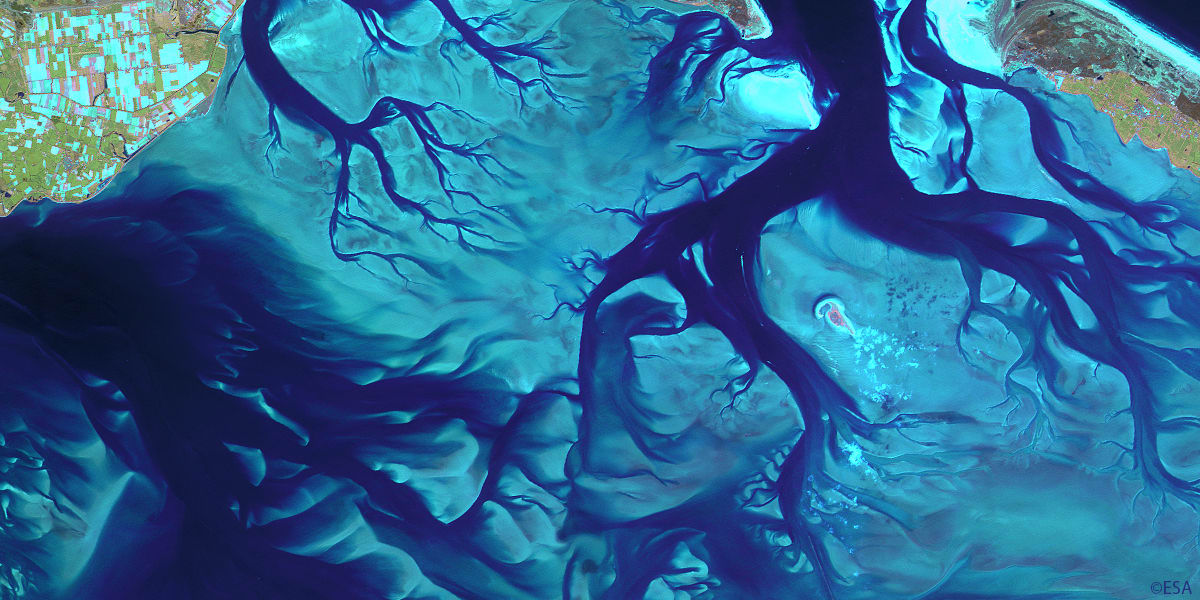 Postdoc position: "Weeds of Change Sargassum project"
Texel

,

Noord-Holland

,

Netherlands

Marine Microbiology & Biogeochemistry (MMB)
Job description
The Weeds of Change Research Consortium within the Department of Marine Microbiology and Biogeochemistry (MMB) located at the Netherlands Institute for Sea Research (NIOZ), is looking for a postdoctoral researcher to work on Sargassum ecology.

THE INSTITUTE
NWO-NIOZ Royal Netherlands Institute for Sea Research is the Dutch national oceanographic institute and principally performs academically excellent multidisciplinary, fundamental, and frontier applied marine research addressing important scientific and societal questions pertinent to the functioning of the ocean and seas. NIOZ includes the National Marine research Facilities (NMF) department that operates a fleet of research vessels and the national pool of large seagoing equipment, and supports excellence in multidisciplinary marine research, education, and policy development.


THE DEPARTMENT
The research of the Department of Marine Microbiology and Biogeochemistry (MMB) has a long history of studying all domains of microbial life (bacterial, archaeal, and eukaryotic), their interactions, and their role in biogeochemical cycling in a variety of marine environments, varying from coastal environments to the deep ocean and sediments. The department is equipped with state-of-the-art laboratories, bioinformatics resources and analytical equipment, and has an excellent level of technical support.


THE PROJECT
The Weeds of Change Research Consortium invites applications for a postdoctoral position to work on Sargassum ecology: (1) Using biomarkers/geomarkers to understand Sargassum composition, presence, and relative abundance in the past; and, (2) Biophysical modelling of Sargassum patch growth and dispersion on the basin scale. The candidate could choose to focus on an aspect of the project best aligned with their expertise benefiting from interactions and training available through this international and interdisciplinary consortium.
Pelagic or floating forms of the brown macroalgal genus Sargassum, the namesake of the Sargasso Sea, also known as the "golden floating rainforest of the Atlantic Ocean", are an essential habitat and refuge for many organisms including endemic species. However, Sargassum species [S. fluitans and S. natans],
which have historically been geographically constrained to the open waters of the Sargasso Sea and Gulf of Mexico, have recently begun forming massive accumulations in the Tropical part of the Atlantic Ocean, resulting in unprecedented strandings impacting three continents: the coasts of the Gulf of Mexico, Florida, Mexico, Caribbean-island nations, northern Brazil and western Africa. There is uncertainty regarding the sources and sinks of Sargassum, and this project aims to address the following related key questions distributed over five work packages: (1) How are Sargassum subpopulations carried and distributed by ocean currents?; (2) How genetically and physiologically variable are the Sargassum
species in the Tropical Atlantic Ocean and how does this impact Sargassum
bloom dynamics?; (3) Can we combine geomarkers and biomarkers to infer the recent history of Sargassum
species' composition, distribution, and abundance from the sedimentary record?; (4) Are the accumulations of the last decade the result of environmental changes or a natural range expansion of Sargassum spp.?; and, (5) What is the basin-scale connectivity of Sargassum
and how has it changed over the last decades? The successful candidate will have the opportunity to contribute to one or more of these topics, depending on their own strengths, as part of our international, transcontinental consortium combining biological modelling, physical oceanography, shipboard and field-oriented physiological experiments combined with laboratory approaches, and a poly-phasic marker approach on current and past Sargassum populations.
Job requirements
THE CANDIDATE
We are looking for a highly motivated, independent postdoctoral candidate holding a PhD in Oceanography, Geology/Earth Sciences, Biology, Aquatic/Environmental Chemistry or related field. Our ideal candidate has multiple of the following: Strong quantitative skills; Experience in organic (bio)geochemistry, microbial ecology, genomics, modeling, paleoceanography, and/or phytoplankton physiology; Ability to join a five-week scientific expedition in the summer of 2024. The candidate must be willing to work on site at the NIOZ Texel campus in the Netherlands and have excellent spoken and written command of the English language. Excellent organizational skills and interest in working in a collaborative and interdisciplinary environment are a given. We highly encourage applicants from all members of our community and of diverse background to join us.
CONDITIONS
Employment of this position at Royal NIOZ is by NWO-I (The Netherlands Organization of Scientific Research). We offer a position for a period of 32 months (fulltime). The salary is compliant with the CAO-OI (Collective Labour Agreement for Dutch Research Institutes) scale 10 or 11 depending on relevant experience, and includes a pension scheme, a holiday allowance of 8% of the gross annual salary, a year-end bonus, and flexible work arrangements.
You may expect attractive secondary employment conditions. We offer generous relocation expenses for employees coming from abroad and support with finding accommodation.
Royal NIOZ MMB is located on the beautiful island of Texel in the World Heritage Wadden Sea. Texel offers sun, wind and beach, and a diverse but moderate level of facilities, including a thriving tourist industry, shops, sports facilities, primary schools and a high school. It is connected to the mainland by an hourly to half-hourly ferry service, with crossings taking 20 minutes. The Royal NIOZ is situated next to the ferry terminal.
MORE INFROMATION
For additional information about the vacancy, please contact (Linda Amaral-Zettler). For more information about the procedure, please contact
Mylene Lormans ( sr HR advisor).

Click here for more information about the MMB department.

We strive for our workforce to reflect diversity in society, including in terms of age, gender and cultural background. We appreciate it when candidates apply who can increase the diversity of NIOZ.
Closing date for applications:  31st of October
or
Apply with Indeed
unavailable