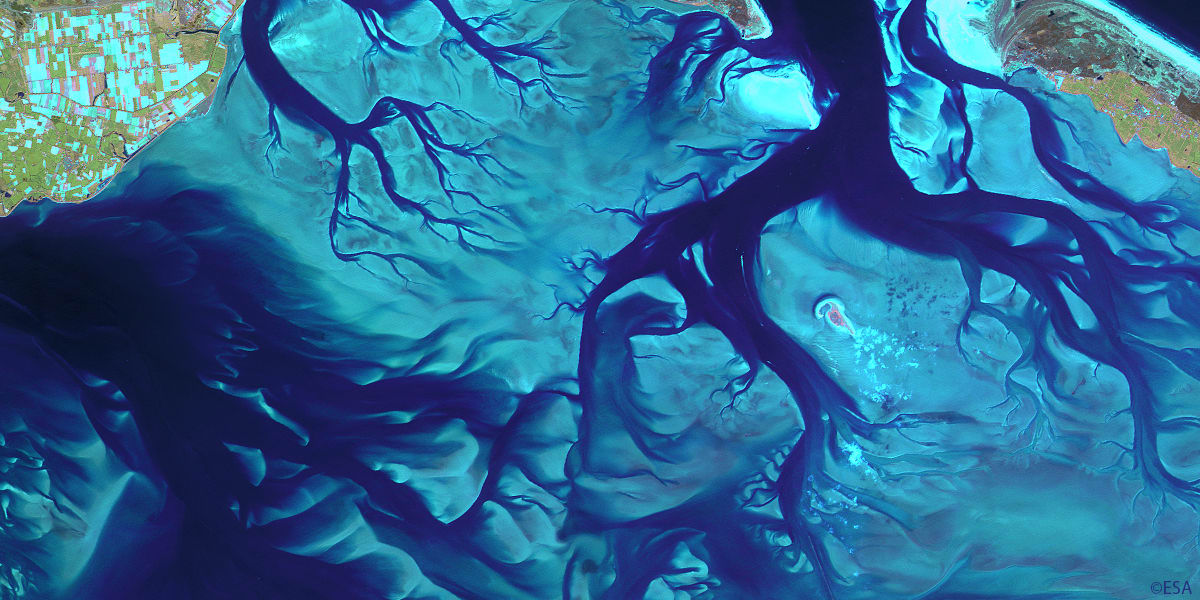 PhD position: "Circular and nature based (integrated) seaweed and mussel culture"
Yerseke

,

Zuid-Holland

,

Netherlands

Estuarine & Delta Systems (EDS)
Job description
The department of Estuarine and Delta Systems (EDS) of the Royal Netherlands Institute for Sea Research (Royal NIOZ) is looking for a highly motivated PhD student with a background in experimental (marine) biology / ecology to investigate innovations for circular and nature based (integrated) seaweed and mussel culture.
THE DEPARTMENT
The department of Estuarine and Delta Systems (EDS, NIOZ-Yerseke) studies how the interplay between organisms, hydrodynamics, sediment dynamics and biochemistry shapes the estuarine and delta environment in the context of natural and human-induced environmental changes. An important focus of our research is how these abiotic-biotic interactions create value for society, following for examples of the "Building with Nature" paradigm or investigating sustainable sources of marine biomass for food.
THE PROJECT
As part of the NWO-funded project CircAqua, the research will focus on experimental set-ups and on-site measurements to determine culture performance, interactions, and nutrient (re)cycling in (integrated) seaweed and mussel cultivation farms in the North Sea. Experimental work will start with laboratory (e.g. N and P uptake kinetics of seaweeds) and mesocosm (e.g. inorganic nutrient cycling between mussels and seaweeds) studies. The interactions between seaweed and shellfish cultures will be studied using innovative techniques (e.g. biomarkers, hydrodynamic flumes, Fast Rate Repetition Fluorometry, stabile isotope tracers). As such it will contribute to fundamental knowledge on circular and nature based marine low trophic aquaculture (LTA) production at organism level and validate this knowledge at the farm level. In doing so, the research will enable design innovation and perform pilot tests on circular blue food farms for the future and inform the project partners that are focused on model development. Hence, the PhD will work in the interdisciplinary research project CircAqua together with ecologists, sociologists, ecosystem and food system modellers, experts on governance, companies and other stakeholders. The full text of the granted research project CircAqua is available on request.

Job requirements
THE CANDIDATE
Are you a highly motivated researcher with an MSc in experimental (marine) biology / ecology? Do you have a keen interest in frontier-based research in an interdisciplinary scientific environment? Do you have experience with experimental work both in the laboratory and at field sites? In this project you will learn and apply state-of-the-art analytical techniques and research concepts to cross scientific boundaries. You will work in an interdisciplinary research environment; a very good command of spoken and written English is essential, because of interaction with regional stakeholders, good command of Dutch is a pre. 
We strive to ensure that our staff reflect the diversity of society, including age, gender and cultural background. We therefore very much appreciate candidates who are able to contribute to the diversity of NIOZ.
THE CONDITIONS 
Employment of this full time position is at Royal NIOZ. After a 12-month probationary period and successful evaluation, the position is extended for 36 months for a maximum employment of 4 years. The salary is compliant to the CAO-OI (Collective Labour Agreement for Dutch Research Institutes), a pension scheme, a holiday allowance of 8% of the gross annual salary, a year-end bonus of 8.3%, flexible work arrangements and 42 days of holiday leave (fulltime position). You may expect attractive secondary employment conditions. We offer generous relocation expenses for employees coming from abroad and support with finding accommodation. The position will be located at Royal NIOZ EDS in Yerseke. 
The village of Yerseke in the province of Zeeland lies in the middle of the 'Delta area' on the southern border of the Eastern Scheldt. Yerseke offers a diverse but moderate level of facilities, including a thriving tourist industry, shops, sports facilities and primary schools. Within commuting distance, you will find cities like Antwerp, Breda, Goes, Middelburg and Vlissingen.
FURTHER INFORMATION
For more information about the project or position contact Prof. Dr. Klaas Timmermans (WorkPackage leader CircAqua). Please visit the Department of EDS here. For additional information about the procedure, please contact Mariëlle Ott (NIOZ HRM). 
Closing date for applications: June 9th., 2023. Interviews are foreseen for June 20th., 2023 and will be conducted (if possible) at NIOZ in Yerseke, otherwise online. We aim to start the position by September 1st., 2023.

or
Apply with Indeed
unavailable