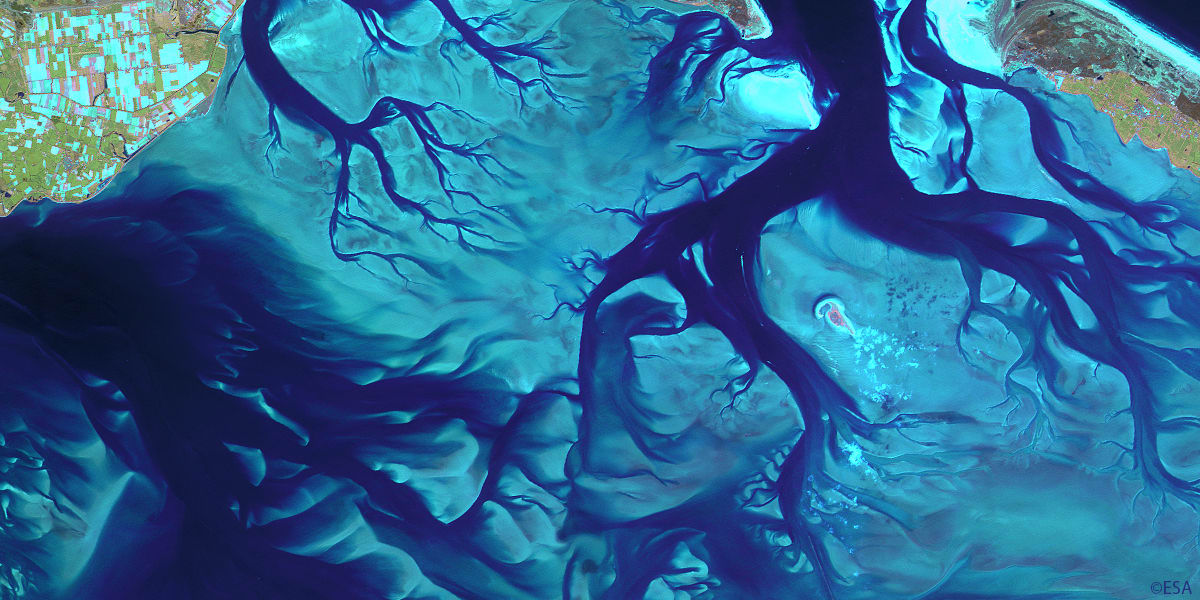 PhD position: "Trophic dynamics of low trophic levels"
Texel

,

Noord-Holland

,

Netherlands

Coastal Systems (COS)
Job description
The department of Coastal Systems (COS) of the Royal Netherlands Institute for Sea Research (Royal NIOZ) is seeking an enthusiastic and self-motivated PhD candidate to join our research on trophic dynamics of low trophic levels.
THE DEPARTMENT
The Department of COS, located on the island of Texel, is one of four research departments of NIOZ. COS integrates state-of-the art laboratory, field, and numerical modelling studies in frontier explorations of the drivers of the dynamics of marine habitats and food webs. COS examines how physical, chemical, and biological processes interact to determine the distribution, composition, and productivity of marine species - from primary producers to top predators - and marine habitats - from the coast to inter/sub-tidal and pelagic environments. Research is applied at both the regional and global scales.
THE VACANCY
Omega-3 long-chain polyunsaturated fatty acids are essential to meet nutritional requirements for humans. A major source of omega-3 for human consumption is small pelagic fishes but, the primary source in aquatic systems is phytoplankton. The amount of omega-3 produced varies amongst phytoplankton taxa and the composition of the phytoplankton community depends on a range of factors including nutrient availability such as the source of assimilated nitrogen (N). Assimilation of new sources of N (e.g., nitrate supplied from deep waters) or by recycled forms of N (ammonium) leads to differences in the nutritional value of the phytoplankton community and the amounts of omega-3 transferred and bioaccumulated to higher trophic levels. In marine habitats, zooplankton (such as copepods) in the open-ocean and filter-feeding macrozoobenthos (such as bivalves) in shallow coastal habitats are the major primary consumers of phytoplankton. Zooplankton and bivalves, thus, represent key trophic links between the primary producers of omega-3 and various secondary consumers.
This PhD project aims to increase our knowledge on omega-3 production and transfer across marine trophic levels. The research will focus on the North Sea and adjacent coastal Wadden Sea a UNESCO World Heritage Site, but can also be expanded to examine food webs in other ocean basins. This position involves a mixture of rigorous, state-of-the-art field and laboratory research. Fieldwork will occur on board of research vessels making short- (day) and longer- (weeks) cruises to examine the physical, biogeochemical and trophodynamic processes impacting omega-3 production and trophic transfer. The position will also utilize a range of analytical sample measurement techniques including stable isotope, fatty acid and flow cytometry analyses.
Job requirements
Our ideal candidate has a driven and collaborative spirit and has the following:

A degree in marine ecology/biology, biochemistry, biogeochemistry, or a closely related discipline.
A demonstrated ability to work on programming software such us R, Phyton or Matlab.
Excellent written and spoken English.
Experience with lipid, fatty acid and/or stable isotope analyses will be an advantage.
You are a team player and well organized, but also able to work independently.
We strive to ensure that our staff reflect the diversity of society, including age, gender and cultural background. We therefore very much appreciate candidates who are able to contribute to the diversity of NIOZ.
THE CONDITIONS

Employment of this full-time position at Royal NIOZ is by NWO (The Netherlands Organization of Scientific Research). After a 12-month probationary period and successful evaluation, the position is extended for 36 months for a maximum employment of 4 years. The salary is compliant to the CAO-OI (Collective Labour Agreement for Dutch Research Institutes), and includes a pension scheme, a holiday allowance of 8% of the gross annual salary, a year-end bonus of 8.3%, flexible work arrangements and 42 days of holiday leave (fulltime position). You may expect attractive secondary employment conditions. We offer generous relocation expenses for employees coming from abroad and support with finding accommodation.
Royal NIOZ COS is located on the beautiful island of Texel in the World Heritage Wadden Sea. Texel offers sun, wind and beach, and a diverse but moderate level of facilities, including a thriving tourist industry, shops, sports facilities, primary schools and a high school. It is connected to the mainland by an hourly to half-hourly ferry service, with 20 minutes crossings to Den Helder, from where trains run towards Alkmaar and Amsterdam. The Royal NIOZ is situated next to the ferry terminal.
MORE INFORMATION
To apply, please send your application via the 'apply' button. Please enclose:
A letter of motivation
Curriculum vitae
Official academic transcripts of undergraduate and MSc degrees
If possible, a master thesis (or a written report of research performed during your master's degree)
The names, telephone numbers, and email addresses of at least two references.
For additional information about this vacancy, please contact Dr Eleonora Puccinelli. For additional information about the procedure, please contact Sandra Liefhebber (sr. HRM advisor).
Please visit the Department of Coastal Systems here. Closing date for applications: 9th June 2023. Interviews are foreseen for July 2023 and will be conducted at NIOZ on Texel, otherwise online. We aim to start the position by 1st October 2023.


or
Apply with Indeed
unavailable